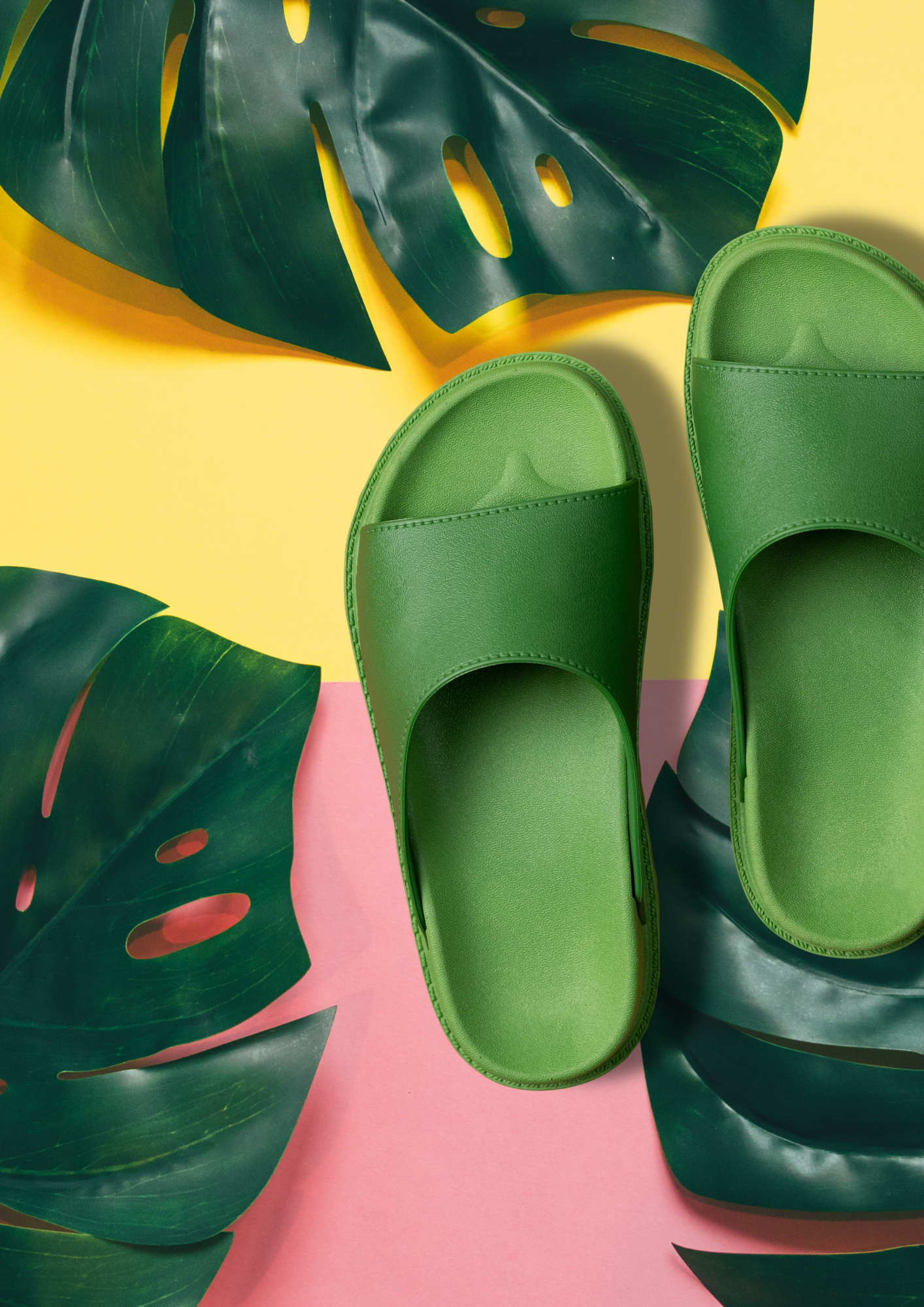 About Us
We bring you together with the flow through the spaciousness and comfort of sustainability. Our inspiration for comfort is the people who follow the passion of experiencing every moment by staying in the flow. Each moment has the unrepeatable uniqueness of randomness, just like the slightest movement in nature. That's why we embraced the principles of the circular economy, striving to create products that were reborn in million times.
SUSTAINABILITY
With the sensitivity we show to the environment and human health we produce our sandals that comply with international standards, obtained from high quality, phthalate-free, BPA-free and lead-free recyclable material which is prepared with special additives as a result of R&D studies. 
Compared to other materials, one of the unique advantages of our raw material is the opportunity of developing the formulation to increase the eco-friendly structure of our products and their contribution to the circular economy by recycling unused parts and making new products again.
Being a chemical company, we produce our sandals without generating waste from recyclable material, prepared with special additives through R&D studies.